KidSense employs excellent experienced and licensed Occupational Therapists, Speech-Language Pathologists, Physical Therapists, Social Cognition Experts, Executive Functioning Coaches, Feeding Therapists, and Mental Health Counselors.
KidSense Therapy Group, LLC  is co-owned by Jennifer Bosma, a speech-language pathologist and Amanda Griffith, an occupational therapist who are passionate about helping children and families get the help and support they need.  We work together with families and educators to ensure success, not only in the therapeutic setting, but at home and in the school environment as well. KidSense offers occupational therapy, speech-language therapy, physical therapy, social-cognitive therapy, executive functioning coaching, feeding therapy and mental health counseling along with a variety of programs to further enhance your child's ability to navigate life with enthusiasm and ease.
At KidSense, children experience therapy in an environment conducive to play.  We have a space equipped with therapeutic gym equipment along with smaller rooms for one-on-one therapy and mental health counseling. If you have any questions or concerns regarding your child, please contact us at 203-874-5437.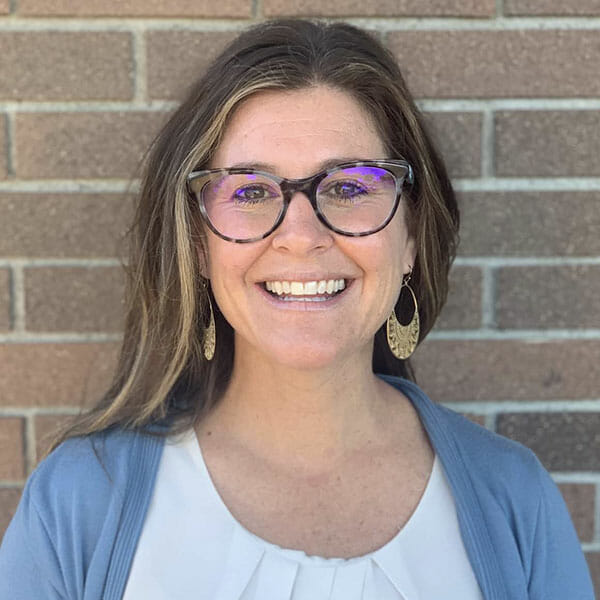 Jennifer Bosma, M.S., CCC-SLP Co-Owner
From:
Long Island, New York
Education:
Undergraduate: Worcester State College, Bachelor's of Science in Communication Sciences and Disorders
Graduate: Worcester State College, Master's of Science in Speech-Language Pathology
Certification:
Certified member of the American Speech, Language, Hearing Association (ASHA), Member of the Connecticut Speech, Language, Hearing Association (CSHA), Certified Provisional Educator by the Connecticut Department of Education, Licensed SLP by the Connecticut Department of Public Health, Certified MAPS facilitator, CPR Certified
About Me:
I have been a speech-language pathologist specializing in pediatrics since 2003. In addition to my many years of clinical experience, I am an adjunct professor at Sacred Heart University supervising first year graduate students. Additionally, I have worked within public and private school systems, creating and implementing cohesive IEPs and navigating the PPT process. I thoroughly enjoy working with the pediatric population and truly appreciate and admire the hard work each child puts in to increase their communication skills. I make parents a critical part of our treatment "team" to ensure their child's success both in and out of the therapeutic setting. I use a variety of treatment approaches, tailoring each session to the needs and abilities of the individual child. I am well versed in sensory needs and comfortably make those interventions available to my clients as needed during our sessions. I am part of the KidSense feeding team, ensuring that children with swallowing issues or finicky eating can increase their nutritional intake as well as participate in the social aspects of dining with family and friends. Additionally, the majority of my sessions revolve around Michelle Garcia Winner's Social Thinking® methods and philosophies, as well as executive functioning. I believe social cognition and executive functioning touches upon all aspects of life and it is important to understand how to utilize these skills appropriately to navigate the social environment.
I am fortunate to have my loving husband as my biggest supporter and my 5 beautiful children always teaching and reminding me what life is all about. I could not feel more blessed.
Location:
Milford Office
Contact:
jbosma@kidsensetherapygroup.com
Amanda Griffith, COTA/L Co-Owner
From:
Milford, Connecticut
Education:
Undergraduate: Baypath College, Associates in Science in Occupational Therapy
Certification:
Certified by National Board for Certification in Occupational Therapy (NBCOT), Certified member of the American Occupational Therapy Association (AOTA), Licensed by the State of Connecticut, Handwriting specialist formally trained in Handwriting Without Tears, formal training in Masgutova MNRI primitive reflex integration, CPR Certified.
About Me:
With over 20 years of experience in the occupational therapy field, primarily in the area of pediatrics, I have worked in private school settings, as well as in a clinical setting. I have extensive experience in creating and implementing functional IEP goals and objectives, as well as providing parents with training to ensure carry-over of learned skills. I have advanced training and experience in providing torticollis intervention, handwriting, integration of primitive reflexes, vision retraining, and some training in cranial sacral therapy. I also greatly enjoy being a part of the KidSense feeding therapy team.
My love for the outdoors and healthy eating spill into my philosophies and beliefs and these values help me to fully support the growth and development of my clients. As a mother of two girls, I understand how difficult it can be to fit therapeutic activities into already busy lives. I work hard to ensure that my suggestions to parents are manageable and functional for the family's dynamics. As a therapist, I take a holistic approach to treating the child and believe strongly in a cohesive model to ensure carryover and generalization into real life for the ultimate long-term success of my clients.
Location:
Milford Office
Contact:
agriffith@kidsensetherapygroup.com
Speech Language Pathologists
Colleen Rooney
From:
Orange, CT
Education:
BS in English from Sacred Heart University
About Me:
I have worn a few different hats since graduating college 100 years ago. I started out as a Communications Specialist for a National Investment Firm. I then moved on to be the Assistant Alumni Director at Sacred Heart University.
After a couple of years. I entered the Market Research world and worked for a Global Data Provider Company. I had two children during this time and realized I longed to be with them more. After many years, I decided to leave my long-standing position as a Partnership Manager and went into full-time mom mode. My new role as a mom eventually opened a door for me to work at my daughter's preschool as a part-time Teachers' Aide. I quickly realized I loved being around children with their energy and contagious laughter!
Another opportunity arose when I was offered a job at KidSense. I jumped at the chance and am beyond grateful to be working with this amazing group of therapists and staff who I consider my second family
Aside from work, I love spending time with family and friends and my fur baby, Murphy.
Location:
Milford Office
Contact:
billing@kidsensetherapygroup.com
Dominique Monroe
From:
Stratford, CT
Education:
Paier College of Art, Bachelor's degree in Fine Arts
About Me:
I have worked in different environments from corporate to animal care since I graduated from college. Now I work at KidSense in the Billing department. In my free time, I am a Freelance Illustrator, I also like to spend my time with my partner and with my family's two dogs Belle and Conrad.
Location:
Milford Office
Contact:
billing@kidsensetherapygroup.com
Amber Favulli
From:
Shrewsbury, Massachusetts
Education:
Bachelor's degree in Education and Art, Worcester State University
Certification:
Milford Office
About Me:
After graduating from college, I worked in the public school system in Massachusetts. My husband and I decided we need a change of scenery and moved to Connecticut. I was lucky enough to start at KidSense and join the billing department. Working with insurance is never "fun", but I love being able to advocate for our families and help them get the coverage they deserve.
Outside of work, I enjoy spending time with my family, friends, husband, and two dogs, Stanley and Bunker.
Contact:
billing@kidsensetherapygroup.com